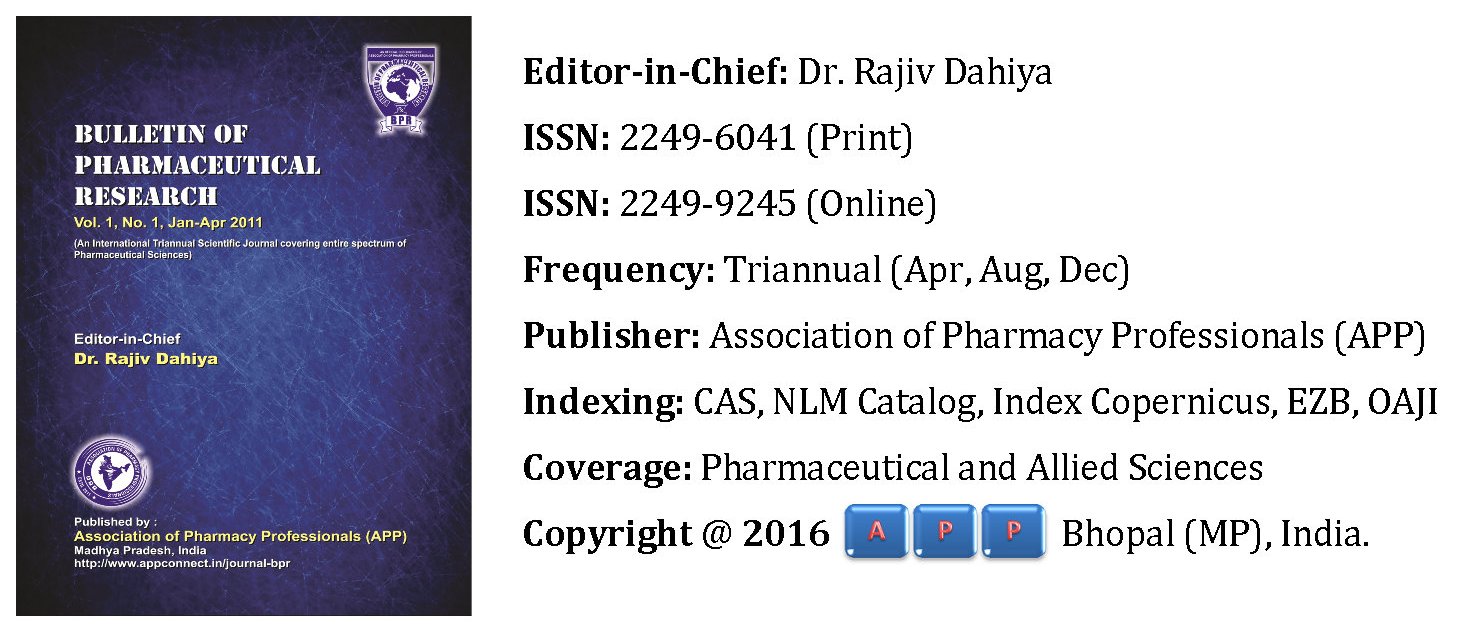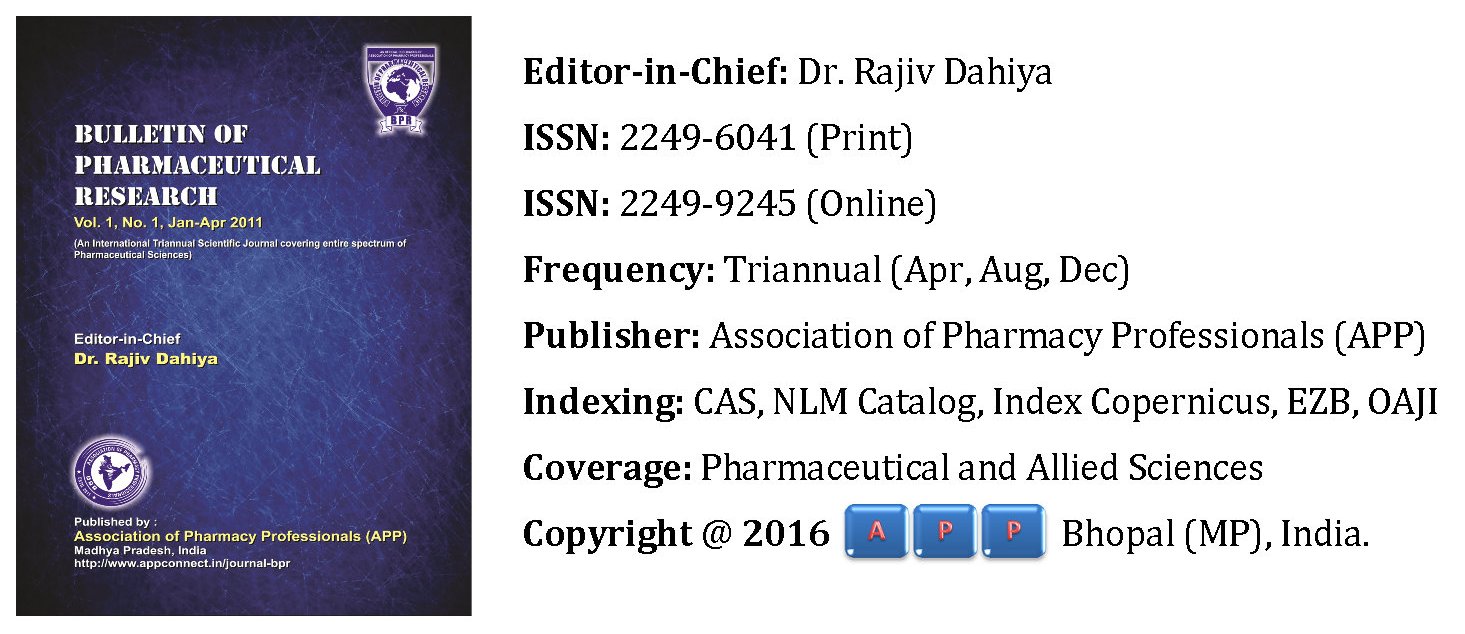 SEP-DEC 2016 ISSUE 
Bull. Pharm. Res. 2016;6(3):74-119.

MUCOADHESION: A NEW POLYMERIC APPROACH

Nagpal N1*, Bajaj J2, Saini G1, Kaur L1, Sharma K1, Arora M3
1Department of Pharmaceutics, 2Department of Pharmacology,
3Department of Pharmaceutical Chemistry, Khalsa College of Pharmacy, Amritsar, Punjab, India


2016; Vol. 6, No. 3, pp. 74-82.
(Received: May 08, 2016 / Accepted: Sep 04, 2016)
http://dx.doi.org/10.21276/bpr.2016.6.3.1
Abstract | References | First Page Preview | Download PDF | Cited By
————————————————————————————————————————-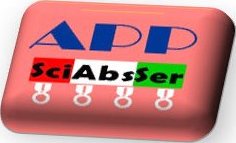 COMPLEMENTARY AND ALTERNATIVE MEDICINE: WHAT IS IT GOOD FOR?

Dahiya S*, Banerjee DN
  Indian Board of Alternative Medicines (IBAM), Kolkata, West Bengal, India 


2016; Vol. 6, No. 3, pp. 83-92.
(Received: Sep 11, 2016 / Accepted: Dec 02, 2016)
http://dx.doi.org/10.21276/bpr.2016.6.3.2
Abstract | References | First Page Preview | Download PDF | Cited By
————————————————————————————————————————-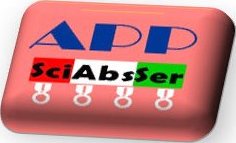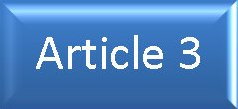 EFFECT OF ANGIOTENSIN RECEPTOR BLOCKER (CANDESARTAN) ON
CHRONIC FATIGUE SYNDROME IN MICE
Kaur I, Bansal N*
Department of Pharmacology, ASBASJSM College of Pharmacy, Bela, Ropar, Punjab, India 


2016; Vol. 6, No. 3, pp. 93-104.
(Received: Sep 27, 2016 / Accepted: Dec 11, 2016)
http://dx.doi.org/10.21276/bpr.2016.6.3.3

Abstract | References | First Page Preview | Download PDF | Cited By————————————————————————————————————————-

STUDIES OF ANTI-HYPERTENSIVE ACTIVITY OF 1, 4-DIHYDROPYRIDINE
DERIVATIVES: COMBINATIONS OF DFT-QSAR AND DOCKING APPRAOCHES
Oyebamiji AK, Semire B*
Department of Pure and Applied Chemistry,
Ladoke Akintola University of Technology, Ogbomoso, Oyo State, Nigeria


2016; Vol. 6, No. 3, pp. 105-13.
(Received: Dec 16, 2016 / Accepted: Dec 30, 2016)
http://dx.doi.org/10.21276/bpr.2016.6.3.4

Abstract | References | First Page Preview | Download PDF | Cited By————————————————————————————————————————-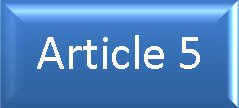 ANTIMICROBIAL, ANTIOXIDANT AND ANTICANCER SCREENING OF
OCIMUM BASILICUM SEEDS
Gajendiran A, Thangaraman V, Thangamani S, Ravi  D, Abraham J*
  Microbial Biotechnology Laboratory, School of Biosciences and Technology,
VIT University, Vellore, Tamilnadu, India


2016; Vol. 6, No. 3, pp. 114-9.
(Received: Dec 28, 2016 / Accepted: Dec 31, 2016)
http://dx.doi.org/10.21276/bpr.2016.6.3.5

Abstract | References | First Page Preview | Download PDF | Cited By————————————————————————————————————————-